Desktop & Laptop Computer Repair | Grand Forks, ND
Fast, Reliable Computer Repair From Techs You Trust

Locally owned Valley TechPros is your go-to team when it comes to all things IT, Computer Repair, Mac Repair & Electronics Repair. #ValleyTechProsCanFixIt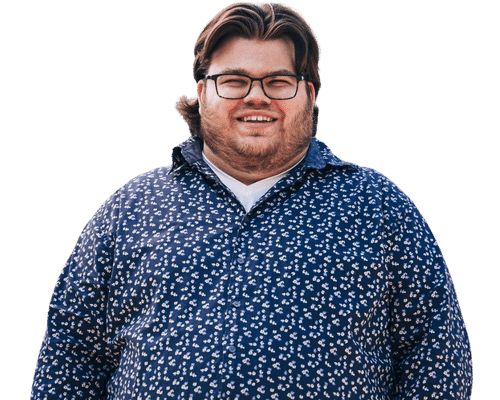 Windows Desktop & Laptop Repair | Grand Forks, ND
Laptops & Desktops Repairs
Regardless of the brand or manufacturer, our expert techs are experienced in any computer-related repairs, whether they include laptops, desktops, Macs, or Windows.

We wan Diagnose, Repair & Prevent computer crashes and unknown errors leaving you worry free!

Viruses, Spyware, Malware, Adware, and Ransom-ware are among the most common problems that PC users face these days.

We know how important your data is & how scary it can be when your hard drive crashes. We will get your important files back to you.
Pinch somthing in your screen? Drop your laptop? Ink escaping? We can replace your screen and make everything viewable again.
No charge, Loose charger, Broken charger or no battery life. Our techs know the ins and outs of everything charging and battery.

Got a new graphics card? Or need other hardware upgrade like Ram or Hard Drive? We Install it all!

Laptops, Desktops, Mac or Windows. Our Trained technicians are skilled in all computer related repairs regardless of make, or manufacturer.
WE

❤

GRAND FORKS
Locally Owned | Local Support
Repair on Your Time
Great easy ways to get started with your next repair!
Walk in any time for a repair or schedule an appointment for your repair if you have lots of things to discuss.  The option is yours! 

Drop your repair off any time during our regular hours! No Appointment needed!

Drop your repair off any time during our regular hours! No Appointment needed!

Not ready for a repair or just have some questions? Click here to submit for a repair quote.
Computer, Mac & Electronics Repair For Your Home or Business
In Grand Forks, ND
Your backup services are only effective if they are automated, secure and reliable. will make sure you're prepared with cloud backup services to protect your data from hardware failure and security risks like ransomware.
Just want to know what the issue is so you can make an informed choice? We can give your devices a full diagnostics so you can make an informed decision.

With advance technology we can diagnose and repair issues with your computers without you ever leaving your home! *Not available for all repairs.

Repair, Replace, Upgrade. We can do most anything hardware related.

Stuck Keys, Missing Keys, Liquid Damage, Cracked Track pads, Non Functioning Track Pads. Valley TechPros Can Fix It!

Slow Internet Speeds, Devices wont remotely connect , Missing WiFi, Missing Bluetooth, Dead cards Or WIFI add in. We got you covered.

it's a dangerous world out there *Take this*. Anti-Virus is essential for daily security. We have tested all of them and will give you great recommendations and even set up an anti-virus for you.

Upgrade & Purchase Recommendations
Looking for something new? Time for an upgrade? Our TechPros know their stuff and can give you amazing recommendations on your next PC or Mac.

We recommend everyone get their computer tuned up and cleaned up once a year. We take car of your Updates, Virus Scans, Hard Drive Cleanups and so much more to make sure your computer is always running at its best

Ask your Tech About ESET Anit-Virus
Get the PC protection the TechPros Use
Valley TechPros is proudly partnred with ESET Anti-Virus to provide you with the best Anti-Vitus posible keeping you and your family safe in an online world.
People Who Agree Valley TechPros Can Fix It!
Recommended on Facebook
I have nothing but praise for Valley Tech Pros. As a senior citizen I'm not exactly fluent in today's laptop/ electronic world as much as I try and would like to be. Valley Tech has treated me great despite my lack of knowledge. I was lucky enough to purchase one of their used computers a HP Pavilion entertainment PC at a wonderful price. I've never had such a beautiful computer. I can't thank them enough for their kindness and professionalism
Reviewed on Google ★★★★★
Took my laptop for a security check to Dalton at Valley Tech pros and as usual a fix in about 15 minutes. Great service, expert knowledge, and the price is always fair. Thanks Dalton. Preventative maintenance with Dalton will save you a lot of money down the road guaranteed.

Reviewed on Google ★★★★★
I received an error message saying I had trojan viruses on my chromebook. I brought it in and Dalton took one look at it and diagnosed the problem. He quickly resolved the problem and cleaned up my device very quickly. For any future problems I know where I'm taking my business! TechPros!
Reviewed on Google ★★★★★
Dalton recovered photos from my computer that were lost. I will definitely come to this shop again with any of my repair needs! Thank you Dalton!

Reviewed on Google ★★★★★
Valley Tech Pros have been totally great! I've followed Elizabeth from her last place of employment to here and was sooo happy to find her again. She can explain things so that a tech idiot can understand and she and Dalton go out of their way to be helpful and courteous. So thanks and I tell everyone that these people are the best!