COmputer repair
VALLEY TECHPROS
CAN FIX IT
We service all makes, models and types of Windows, Mac, Apple & Linux computers
Computer, PC & Mac Repair
Grand Forks, ND
VALLEY TECHPROS CAN FIX IT!
We offer computer repair services in Grand Forks, ND. Got a big project due? Trying to study for finals? Computers seem to choose the most inconvenient times to break down. Our technicians can diagnose and repair any computer problems. Hard Drive failures, Malware, and Windows Updates can all slow a computer. The longer you wait the more risk you have of losing your data.  We offer free estimates and most times free diagnostics.  No appointments are needed.  Just stop by our shop and talk with us.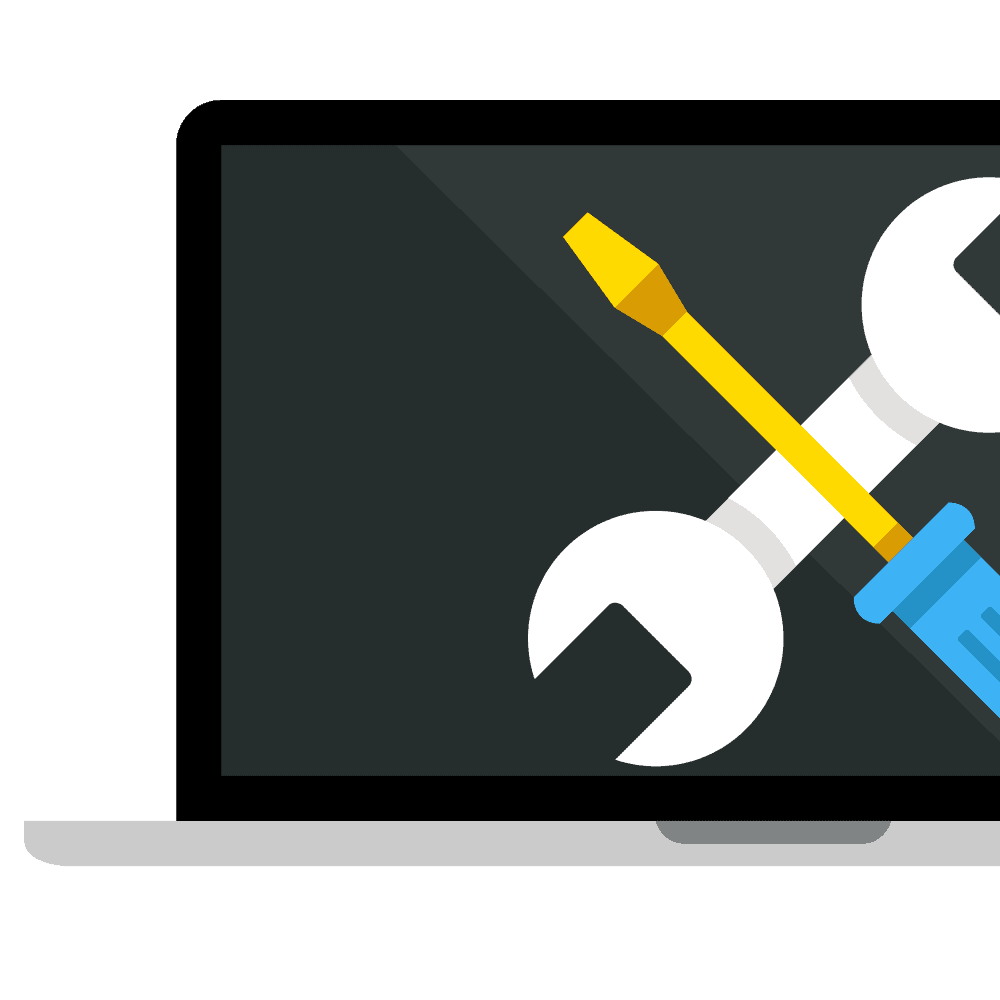 We can fix much more, give us a call for a free estimate.
Computer Repair & Service
Whether it is a laptop or a desktop, and regardless of the manufacturer, there is almost nothing that we are not capable of fixing. 
Mac & Macbook Repair
We service all Mac and Apple products that are outside of Apple's repair warranty.  Don't  go somewhere expensive, let us do it at an affordable cost

Virus & Spyware Removal
Viruses, Spyware, Malware, Adware, and Ransom-ware are one of the most common problems that PC users face these days.
Let us help.

Hardware Repair & Upgrades
Power supplies, charging jacks, hard drives, RAM, video cards, WiFi Cards are just a few of the common hardware problems we repair every day.  Don't buy a new machine, let us see about a cheaper repair option first

Computer Data Recovery
We know how important your data is & how scary it can be when your hard drive crashes. We will get your important files back to you. 

Custom Built Computers
Big box stores got you down? Can't find just the right computer for your needs? Talk to us and we can build you a computer to fit your specs.

Software Installs
Tired of the convoluted software installs that have become the norm?  We can install and register your products to your preferred email address.  Don't know what software to get?  Just ask us and we can help narrow down your choices to what best suits your needs.

Premimum Tune-ups
Full diagnostics, Malware removal, and Windows repairs.  Yes Windows Updates can break your computer.  Our Premium TuneUp gets your machine running like new.

Cleaning & Maintenance
Do you have pets in your house?  Is your work computer in a dusty shop?  Let us clean up the inside of your computer to protect the components from overheating and shorting out

Hard Drive Scans
FREE hard drive scans.  Hard drives physically wear out and in laptops are subject to a lot of abuse.  Don't risk losing your important data. We can check your hard drives integrity and can offer inexpensive solutions that best fit your needs.
Purchasing Consultation
Researching for a new computer or phone can be overwhelming with all of the technology terminology.  Stop by and talk with one of our technicians.  We can interpret the tech language and help you make the best decision for your needs and your budget.  FREE.
Private Training
 Don't feel comfortable taking a public training course or have your own group of friends who want to all learn together?  We offer 1 on 1 private training on a topic of your choice.  We also offer training to business or organizations who need to give their employees a tech boost. 
PC & Mac Repairs Done by TechPros
Whether it is a laptop or a desktop, and regardless of the manufacturer, Valley TechPros can fix it. We service all Mac and Apple products that are outside of apple's repair warranty.  We are your local experts in computer & phone repair! Don't go somewhere expensive let us do it at an affordable cost
People have a lot of great things to say about us!
Recommended on Facebook
I have nothing but praise for Valley Tech Pros. As a senior citizen I'm not exactly fluent in today's laptop/ electronic world as much as I try and would like to be. Valley Tech has treated me great despite my lack of knowledge. I was lucky enough to purchase one of their used computers a HP Pavilion entertainment PC at a wonderful price. I've never had such a beautiful computer. I can't thank them enough for their kindness and professionalism
Reviewed on Google ★★★★★
Valley Tech Pros offers unbelievable service. Dalton and Elizabeth are genuine and very skilled in solving your computer problems. I have taken 3 laptops to them and in the same day they were fixed. I had an Apple Laptop that was 10 years old and not working. They fixed it better than new. I was going to throw it away. On top of that, their prices are more than fair. I do not hesitate to recommend Valley Tech Pros to my friends, family, and business associates.

Reviewed on Google ★★★★★
Great service and easy to work with. The team helped my business resolve a hardware issue with our router and internet very quickly. Definitely would go to them again for tech issues in the future.
Reviewed on Google ★★★★★
I had a great experience with Valley Tech Pros. Dalton was able to give me a quote over the phone and walked me through the risks of the repair I needed on my Microsoft Surface. The repair was completed quickly. Would definitely recommend the team at Valley Tech Pros!

Reviewed on Google ★★★★★
Valley Tech Pros have been totally great! I've followed Elizabeth from her last place of employment to here and was sooo happy to find her again. She can explain things so that a tech idiot can understand and she and Dalton go out of their way to be helpful and courteous. So thanks and I tell everyone that these people are the best!