Need Your Apple iPhone ? Valley TechPros Can Fix It!
Our trained techs who you know and trust can fix any and all iPhone isues you may have including cracked screens, batteries, software, and much more! #ValleyTechProsCanFixIt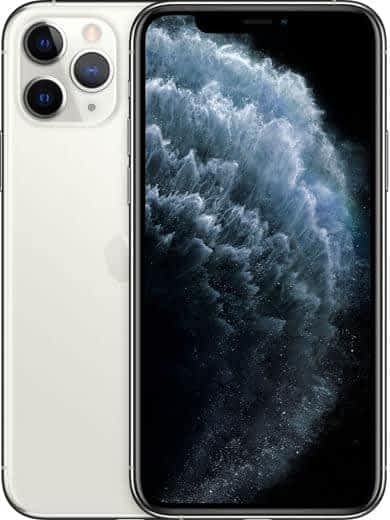 Broken & Cracked Screens
Screen breaks happen to the best of us. Don't force yourself to look at a broken phone screen. Get it fixed right the first time with our Limited Lifetime Warranty & Apple iOS Certified Technician.
Battery Replacement
The lifespan of a mobile battery is approximately 2 years before it is chemically used up. For some users that time is shortened significantly. When the "battery health" gets down to 85% it is time to replace it. Old batteries can swell and cause damage to your device or even explode.
Charge Port Repair
Charge ports can wear out, break, or stop working throughout the life of your phone. We offer full charge port cleaning, replacements, and repairs for most devices.
Cameras
Blurry camera, cracked lenses, liquid damage, and many other issues can be resolved when you repair or replace your phone camera.
Speakers & Sound
Muffled sound, no sound, and crackle can all be fixed with replacement speakers or board level repair.
Software

We can fix most iPhone software issues, from viruses to bad installs, bad apps, and much more.
Liquid Damage

Even the most careful people can end up with liquid damage. We can evaluate your device and let you know what can be saved.
Data Backup & Transfer

Moving to a new device? Wanting to just do a backup? We can fully backup any ios device and get you your data in your preferred format.
Valley TechPros is proudly independently owned and operated and is not affiliated with such companies, but not limited to, Apple, Samsung, or Google. Valley TechPros primarily uses HIGH QUALITY AFTERMARKET PARTS.
All product and company names are trademarks of their respective holders. iPhone, iPad, iPod, iPod touch, Mac, and iMac are registered trademarks and property of Apple, Inc. Valley TechPros is a third-party repair company and is not affiliated with Apple.
Valley TechPros Can Fix It
Limited Lifetime Warranty




on Screen Repairs
Don't worry about manufacturer defects or install errors. All our iPhone screens are backed by our Limited Lifetime Warranty. If it stops working we replace it at no cost to you.
 * Restriction apply Click here to view details.
Certified Technicians
We pride ourselves for employing both CompTIA A+ Certified and Apple Certified techs to work on your most valuable devices. Our training and experience can beat out any of our competition.
Low Price Guarantee
Find a repair cheaper at one of our local competitors? We can match AND beat their price! We even except competitor coupons!
No Appointments Needed
We know your schedule can be crazy and busy. That's why we do not require any appointments for your repairs! But hey! If you want to save $10 you can do so by scheduling your repair!
People have a lot of great things to say about us!
Recommended on Facebook
I have nothing but praise for Valley Tech Pros. As a senior citizen I'm not exactly fluent in today's laptop/ electronic world as much as I try and would like to be. Valley Tech has treated me great despite my lack of knowledge. I was lucky enough to purchase one of their used computers a HP Pavilion entertainment PC at a wonderful price. I've never had such a beautiful computer. I can't thank them enough for their kindness and professionalism
Reviewed on Google ★★★★★
Valley Tech Pros offers unbelievable service. Dalton and Elizabeth are genuine and very skilled in solving your computer problems. I have taken 3 laptops to them and in the same day they were fixed. I had an Apple Laptop that was 10 years old and not working. They fixed it better than new. I was going to throw it away. On top of that, their prices are more than fair. I do not hesitate to recommend Valley Tech Pros to my friends, family, and business associates.

Reviewed on Google ★★★★★
Great service and easy to work with. The team helped my business resolve a hardware issue with our router and internet very quickly. Definitely would go to them again for tech issues in the future.
Reviewed on Google ★★★★★
I had a great experience with Valley Tech Pros. Dalton was able to give me a quote over the phone and walked me through the risks of the repair I needed on my Microsoft Surface. The repair was completed quickly. Would definitely recommend the team at Valley Tech Pros!

Reviewed on Google ★★★★★
Valley Tech Pros have been totally great! I've followed Elizabeth from her last place of employment to here and was sooo happy to find her again. She can explain things so that a tech idiot can understand and she and Dalton go out of their way to be helpful and courteous. So thanks and I tell everyone that these people are the best!